Preferably the best
A few products adapted to modern requirements are enough to guarantee high-performance modeling in the studio. Completely without frills, but with 100% reliability and quality
Learn more About Us
Extract of our professional products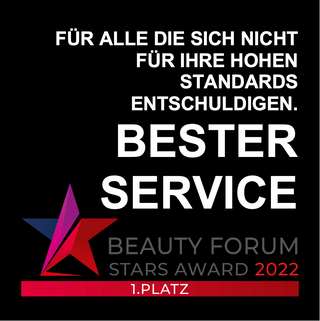 WE HAVE WON 6 TIMES!
A sensational result: 4x 1st place and 2x 2nd place at once
HAND + NAIL CREAM 100ML
Reliable care for beautiful hands and nails. Thanks to selected ingredients also suitable for sensitive and demanding skin.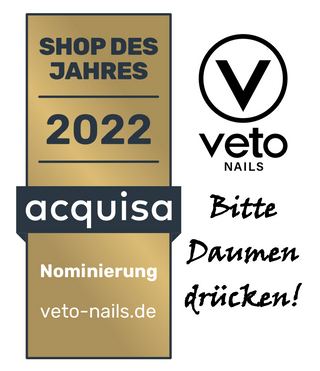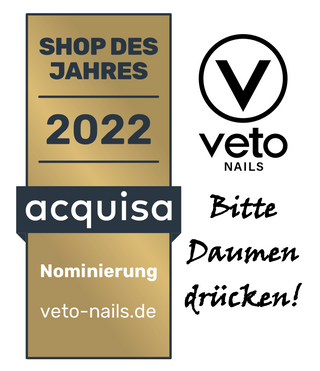 We are nominated as best B2B store 2022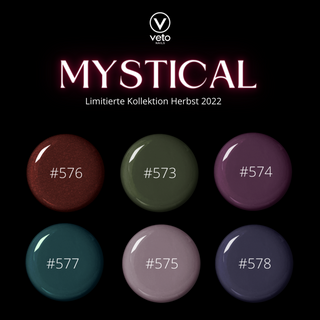 COLOR GEL COLLECTION AUTUMN 2022
On your nails, get set! MYSTICAL - the brand new trend colors for the fall 2022 season
BUILD+BLUSH GLAM EDITION 15ML
Our award-winning modeling gel is now also available in two glamorous special editions!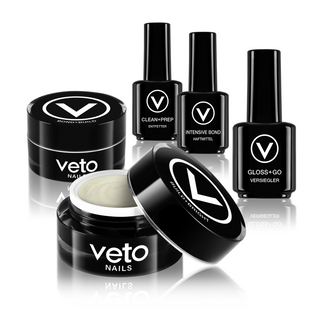 VETO BOX VOL. 1 - "TOP FIVE" PRO COLLECTION
Try the best! The popular Veto Boxes offer a themed selection of the most important must-have products at an advantageous price.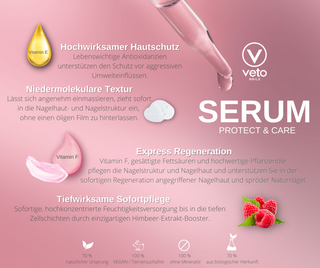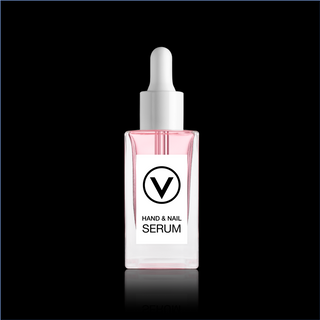 HAND & NAIL SERUM 30ML
Deep-acting instant care and express regeneration. This protective care booster should not be missing in any professional studio!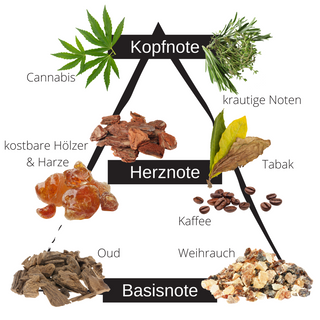 EAU DE PARFUM VETO NO. 1 - 50ML
An expressive and sensual UNISEX - composition. With the rare scent of cannabis and warm woody notes.
This will be my gel in any case.... would not have thought that I still change the company after 20 years....Respect to you two....
- Marina M. Albstadt


The products have arrived on Wednesday with me, and my girls and I have not let us miss it immediately try them out. Well and what can I say, we are absolutely thrilled. Except for the acrylic gel, everything has now been used and we are absolutely flashed by the great consistency, it really runs nothing. The low heat development appreciate the customers very much. We don't even need to start with the colors/gel coats, everything is just right, they are sensationally smooth and the coverage is overwhelming. My girls have already threatened me to scold me if I ever include other products in the range again. They would never have been allowed to work with such great products.Many, many thanks for this.
- Nicole Z. Zurich
5 stars are too little ! The best sealing gel I have ever been allowed to process! Consistency not too thin, does not run into the edges ,absolute wet shine. A top product !!!
- Eva K. Burgneustadt

Yesterday I received my order, very fast delivery and of course great products. Am just thrilled again with quality of the goods. 5+*******
- Sofia G. Braunfels
Thank you for the again super fast delivery, you are simply the best, just like your products. Really sweet also the little gift, which was now already twice. It is so good that you exist.
- Jutta F. Bischofsheim
Thank you very much for the always entertaining, interesting and instructive videos. No other company offers its customers so much information and practical tips. Especially during Corona this was a great thing and I looked forward to every video enormously and wrote the dates all in the calendar. This was extremely enriching, very positive and also an extremely sensible use of free time.
Brigitta L. Munich
FROM OUR NEWS
Good to know
The principle of VETO MODELLAGE GEL is based on its natural, gentle bonding to the natural nail, which is triggered by intelligent control and dosa...
Read more
Our offer is aimed exclusively at professionally trained, commercial nail stylists.
REGISTER NOW!
Please have your certificate and business license ready for upload.
To registration